GOLF CAMP AT GOAT HILL PARK
At the NCJGA, we empathize progressive learning and improvement and have created events to support our vision, getting kids ready for tournament golf.  Having fun, inspiring kids and building golfers for life.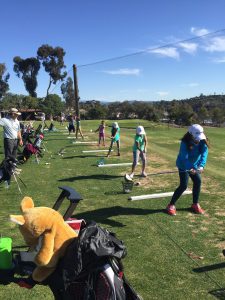 Golf camps are a common way to improve kids games or even get them a first introduction to the game of golf! Camps are held throughout the year. Boys and girls ages 8-13 are welcome to attend the basic training camp!
Details:
10 Juniors per camp (5 to 1 student / teacher ratio
1/2 days of golf instruction, Monday - Thursday from 9-12. Arrive Day 1 by 8:45a.m.
Boys and girls ages 8-13 are welcome to attend. All skill levels!
Fees include: Instruction, range balls, green fee, snacks and drinks daily with pizza our final day!
GET INTO GOLF - GIG (6:1 Clinic) - Ages 5 to 10
GIG is the perfect way to introduce your son or daughter to the game of golf to guage their interest in the most fun, supportive and economical manner.
Make new friends while developing a golf game.
Beginners ~ ages 5-10
Held on Saturday
Cost is $20 for NCJGA Members, $25 for Guests
RANGE BALLS NOT INCLUDED.
LEARN TO PLAY (4:1) - LTP (Clinic)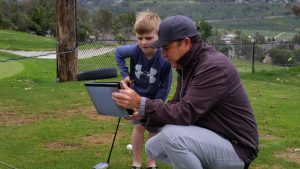 Once your son or daughter shows interest in improving their golf game, this weekly one-hour class in a small group setting is perfect for beginner or intermediate.
Affordable and convenient for elementary and middle-school players who are getting more comfortable and ready to play competitive golf.
(4 to 1 student - teacher)

Elementary ages girls & boys (ages 9-13)

Weekly class

Cost is $100 For NCJGA Members, $125 for Non-Members - 4 (1 hour class)

Range Balls NOT Included, but sign up for Youth On Course and save!