WHAT IS HAPPENING IN THE NCJGA WORLD!!
FULL FALL SCHEDULE WITH SOME GREAT EVENTS!
Saturday, November 24th - Wishbone Brawl 2 at Goat Hill Park GC. Really Xander, Charley, Dean, and Mike will be teein it at the Goat!! Benefits Charley Hoffman and North County Jr. Golf Association and it's members!!
Great event the Wishbone Brawl2 - Thanks to all the tour players as well as Matt Ginella & John Ashworth for all the support and good vibes!
Saturday & Sunday, December 15th & 16th         WoodsValley GC - TOYS FOR TOTS - please bring a small unwrapped toy, thank you!
GOAT HILL PARK BOYS & GIRLS TEAM PLAY COMING 
Please have the kids start a SCGA handicap and start posting scores.
The easiest way to get a SCGA handicap # would be to join the Jr. Golf Pass with the SCGA and your son or daughter will receive a SCGA # and the kids can begin to post scores
Thanks to all the sponsors and great families who make the NCJGA fun!
NCJGA - Growing Up Golf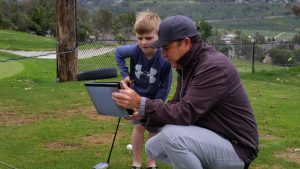 We post Great Pics & News in our Social Channels all the time.
Follow Us!