WHAT IS HAPPENING IN THE NCJGA WORLD!!
We hope you all are ready for our 2019 Season to start!
Member/Sponsor Appreciation Day is this Saturday, 2/16
2018 Player of the Year
News & Notes - 2018 Player of the Year
Championship Tour
BOYS TTC-Jared Edillor   BOYS 14-18-Ryan Tsukamoto
BOYS 12-13-Caden Pinckes    BOYS 10-11Thomas Browning
GIRLS TTC-Jasmine Leovao   GIRLS 14-18-Sarina Doss
Girls 11-13Vivian Yang
Executive Tour
BOYS 14-18-Ryan Tsukamoto  GIRLS 14-18-Jasmine Leovao
BOYS 12-13-William Zeiler  GIRLS 11-13-Rodaylin Mina
BOYS 10-11-Quincey Costales  GIRLS 8-10-Claire Zhou
BOYS 8-9- Maximus Peek
BOYS 5-7-Kaito Okumura  GIRLS 5-7Liesl Kijora
Register to play in a fun team best ball at Goat Hill Park.
Play ground fun, golf ball coloring, 2018 Player of the Year award presentation, Pizza and Sponsor recognition after shotgun.
See you at the GOAT!
2019 Sponsorships are coming in and we would love for your Charity of choice to be NCJGA.
Thank you Jack Collier Roofing for sponsoring our first event, Reidy Creek event in Memory of his daughter Nurse Jill.
Thank you Arnaldo Family sponsoring the LaCosta Parent/Junior.
Thanks to all the sponsors and great families who make the NCJGA fun, affordable and so much more!
#GrowingUpGolf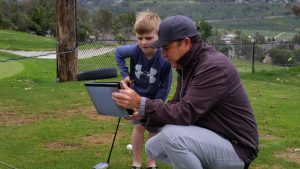 We post Great Pics & News in our Social Channels all the time.
Follow Us!